I am having a serious Cape Crush these days

-
This is not my first Cape Crush and certain

ly

won't be my last! Of course when I think of a classic Cape that can only mean Bonnie! Bonnie Cashin truly was the originator of American Sportswear and she defined cape style with her sweeping bold fabrics,tweeds, houndstooths, plaids, herringbones, checks...in great colors, with her signature details of turnlock closures, buckles, drawstring ties, coolie collars, leather trim, great linings and pockets, fur collars and cuffs...
Bonnie Cashin Cape, Fall 1966. Photograph: Francesco Scavullo
via
Vintage Cashin Cape via
via Coach
Capes have been all over the editorial sp

reads

this year and they all owe a dramatic nod and bow to Bonnie!
Katarina Friedrich by Adriano Russo for Vanity Fair Italy October 2012 via
Of course with capes on the brain There must be

at least

least on the needles so I went in search of Classic Cape knitting patterns from the Bonnie era: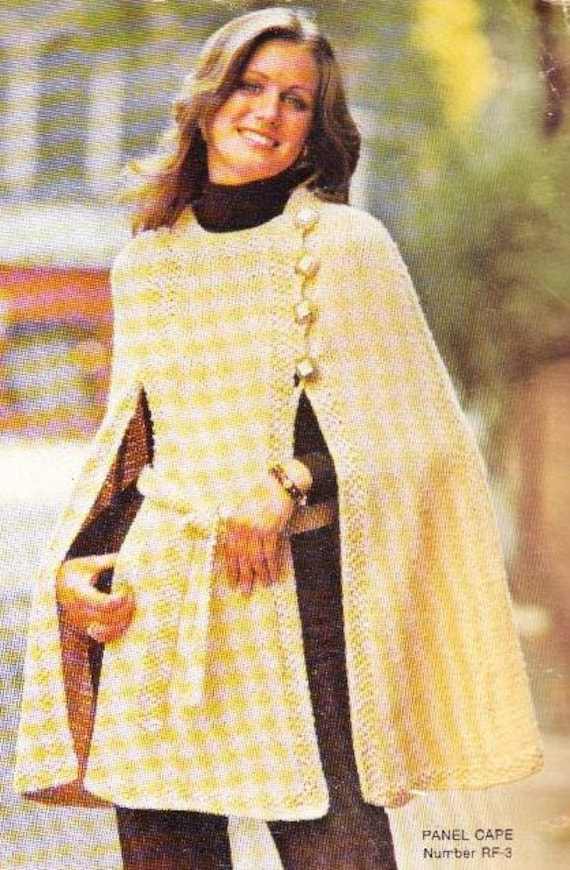 1960s Vintage Cape Panel Knitting Pattern-Etsy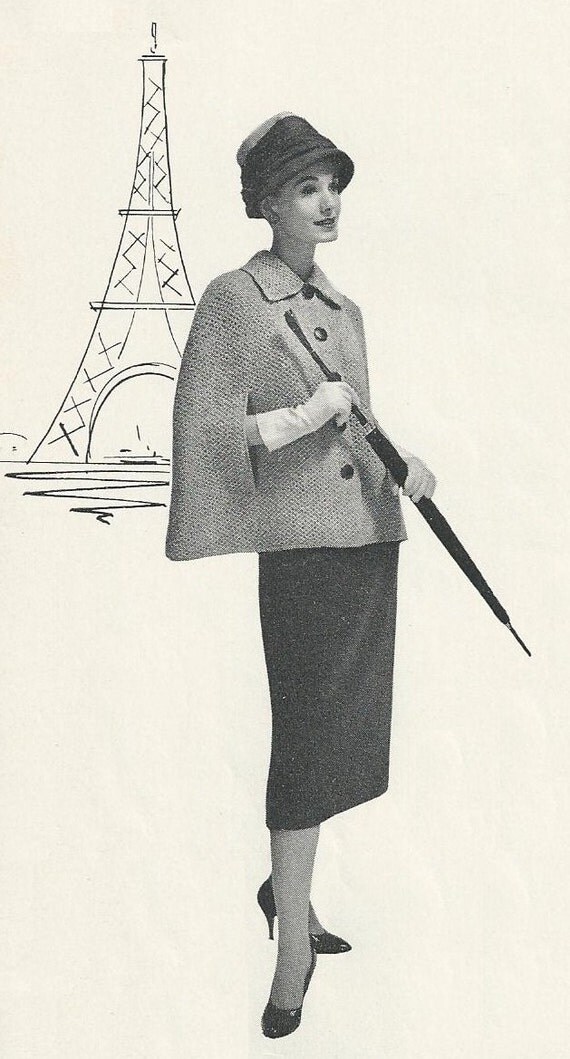 1950s Parisian Cape Knittng Pattern-Etsy